Over the past few years, the Peace Network for Social Harmony has met and collaborated with numerous partners working in the field of diversity and inclusion, including grassroots organizations, cultural and educational institutions, businesses, government, etc. We discerned that these partners rarely have the opportunity to meet with one another in order to share data, knowledge, experience and practices, and to discuss issues they have in common.

In order to respond to these needs in the field, the Peace Network implemented a long-term project which aims to facilitate collaboration and increase efficiency and effectiveness, in order to generate a greater impact in society.
Phase 1: Forum on Diversity and Inclusion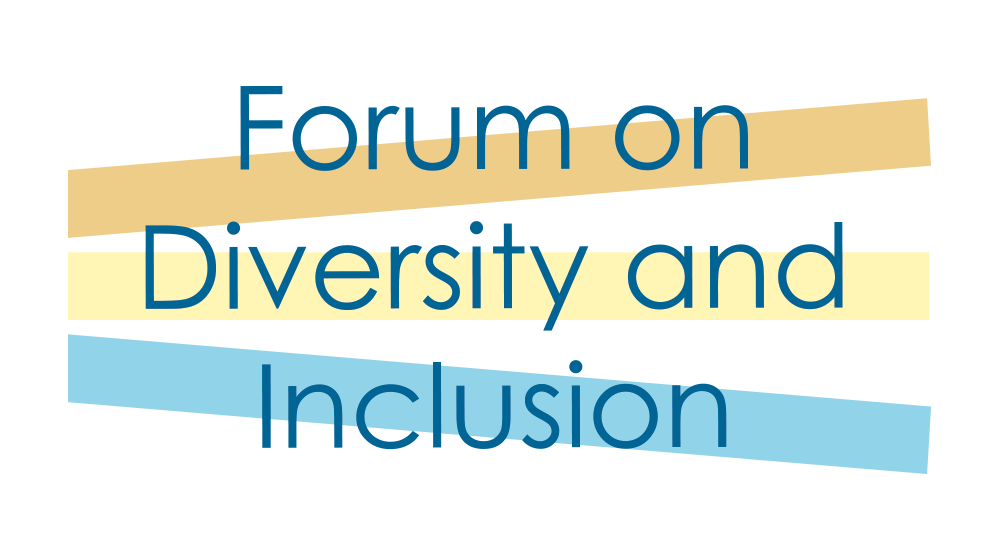 In April 2022, the Peace Network organized a Forum that brought together 250 participants representing approximately 100 organizations and institutions. This event was an opportunity to meet, discuss and analyze current issues, including:

The Forum was an opportunity to create sectoral and cross-sectoral synergies through workshops in which participants worked together on proposals for solutions to identified issues.

83 % of participants were very satisfied
17 % of participants were satisfied
Summary report: The summary report will explain the scope of the project and focus on collaboration between and within sectors.
Phase 2: Working group
Working groups made up of Forum participants are working together to develop a collective action plan based on the results of the Forum, in conjunction with their experience in the field. This collaborative effort will include concrete solutions as well as the strategies and the mechanisms for their implementation. The working groups will examine the following transversal issues: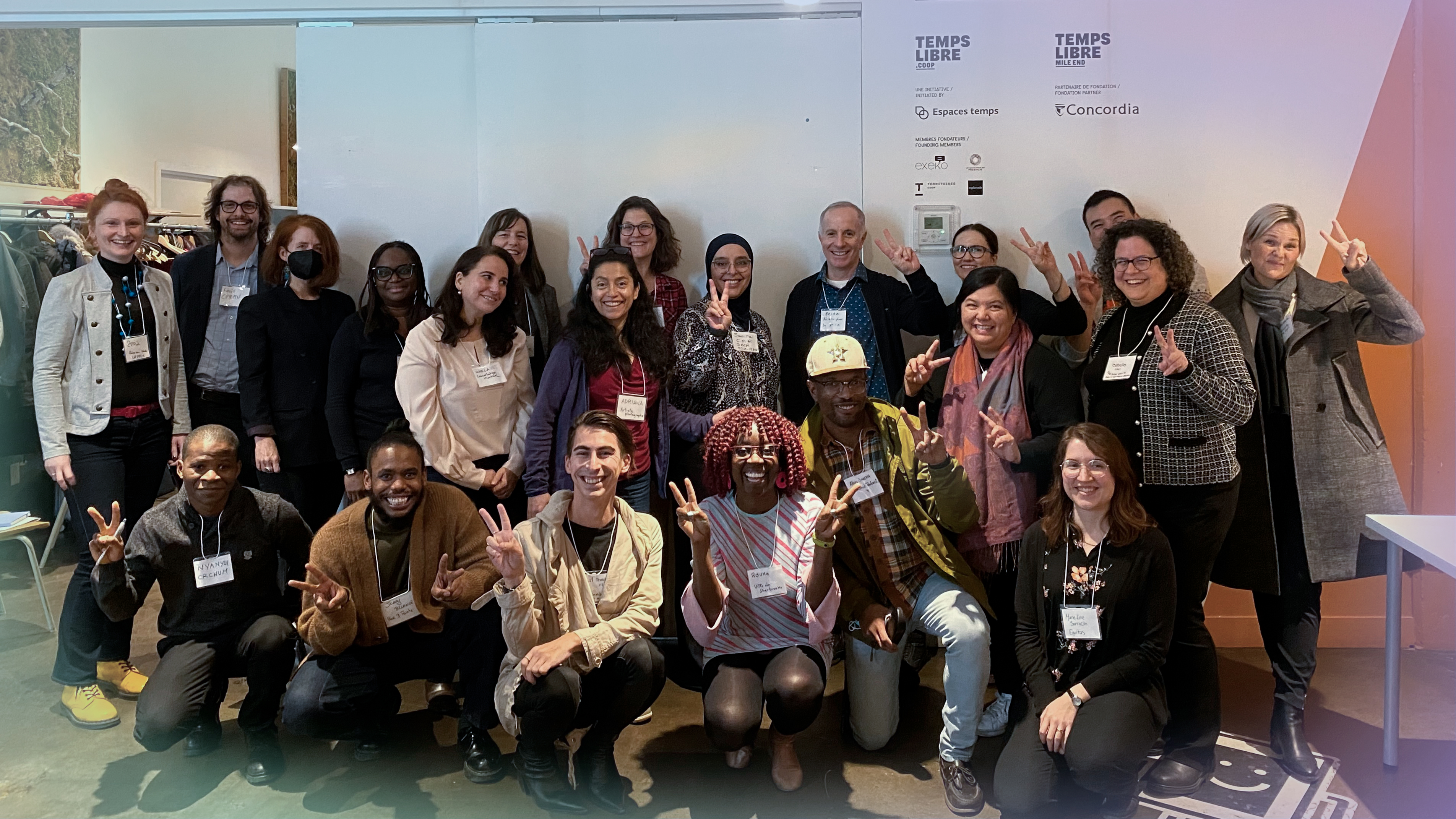 They are also working on issues specific to the following sectors:

Collective Action Plan: At the end of this phase of the project, we will produce a collective action plan that will outline concrete actions, suggest how they can best be implemented and present a timeline.

Phase 3: 2nd Forum
This second Forum will be another opportunity to bring together stakeholders in Diversity and Inclusion, in order to present results related to the development of the collective action plan and the next steps of the project.

Since 2015, the Peace Network for Social Harmony has coordinated Peace Days, an initiative inspired by the un International Day of Peace. From mid-September to mid-October, with the contribution of a tremendous variety of partners from sectors including community, culture, education, and philanthropy, the Peace Network presents an array of activities that allow Montrealers to reflect on and actively contribute to peace-in-action.
For more information, visit the Peace Days.
Since November 2020, the Peace Network for Social Harmony has coordinated the Mouvement pour des écoles sans violence sexuelles (MESVS) - the Quebec hub of the Canadian Women's Foundation's national program of Building the Field of Teen Healthy Relationships.


The MESVS was created in the spring of 2018 as a means of supporting a group of teenage girls from the Maison d'Haïti – living in the Saint-Michel district - who spoke out publicly to demand real and lasting change, in order to counter sexual violence in our educational institutions.


The MESVS demands that all primary and secondary schools have:
Directory of sexual education resources
The MESVS and the EduSex Coalition developed a directory of resources to facilitate access to tools that encourage and promote healthy relationships amongst children and youth, in particular to prevent, raise awareness and intervene with regards to sexual violence. The directory also provides tools related to different types of violence, such as bullying, cyber-violence, discrimination, sexism, homophobia, etc.

For more information

If you are a community organization and would like to suggest resources for the directory, please write to us at: info@lereseaupaix.ca.

La voix des jeunes compte youth collective (#Metoo scolaire)
Since 2021, the Network has supported the initiatives of La voix des jeunes compte, a group of young women aged 15 to 21, who founded the Movement for Schools Without Sexual Violence (MESVS). This youth collective has been active in the media and has attracted political attention and support. Their actions include a list of recommandations and a citizens' initiative which aims to get Quebec to adopt a law to counter sexual violence in primary and secondary schools.

MID-JANUARY
Martin Luther King Day
Commemoration of the values and work of Martin Luther King, with panel discussion and networking.

END OF JANUARY
Muslim Awareness Week
Commemoration of the attack on the Grand Mosque of Quebec (January 29, 2017), with a week of activities such as screenings and discussions, panels, commemorative events, exhibitions, intercultural and interfaith events.

END OF MARCH
Action Week Against Racism
Celebration of the UN International Day for the Elimination of Racial Discrimination, with a week of activities to fight racism and promote a more just and harmonious society.
MID-MAY
Cuisine ta ville
A biennial artistic and social event providing space for human encounters and exchanges, covering issues related to migration from a perspective of social peace and mutual recognition.

MAY 16
International Day for Living Together in Peace
Grounded in the collaborative efforts of participating organizations, this day highlights initiatives that contribute to vivre-ensemble, centred on the respect and embracing of difference, with resulting synergies among participants and stakeholders.
SEPTEMBER 21st TO OCTOBER 2nd
Peace Days
Organization and coordination of an annual initiative involving more than 60 partners and the City of Montreal (since 2015).
November 25th to December 6th
12 Days of Action to End Violence Against Women
a unique opportunity to collectively reflect on sustainable solutions for the elimination of all forms of violence against women and girls.
ANNUAL
Tools of Peace
A network of community organizations that works to prevent violence in our society and to create synergy between stakeholders. The organization aims to share best practices, provide opportunities for collaboration, and develop a stronger voice for those working in the field. Since 2015, the Peace Network for Social Harmony has helped to provide a coordinator for the Tools of Peace network as a way to support the achievement of their mission.
PROJECTS UNDER DEVELOPMENT
The Network is working on the creation of a Peace Building that would house professional and community-based organizations, both as a means of fostering collaboration and synergy, and to send a clear message about the value of peace in our society. The Peace Building will be a place where:
· field experts from a multitude of NGOs work side-by-side;
· mediators practice their dispute resolution and conflict prevention work;
· academics conduct research and exchange findings;
· stakeholders are trained in evidence-based strategies and tools.
The Peace Building will provide common spaces for the different stakeholders, including a reception area, meetings rooms, training facilities and an eating area. These spaces will foster opportunities for collaboration, creativity, and the sharing of knowledge, expertise, and best practices. In addition, the Peace Building will help reduce overhead costs, through the sharing of resources such as a receptionist, graphic artists, and translation services. Once it becomes a reality, the Peace Building will generate significant efficiencies and will increase social impact.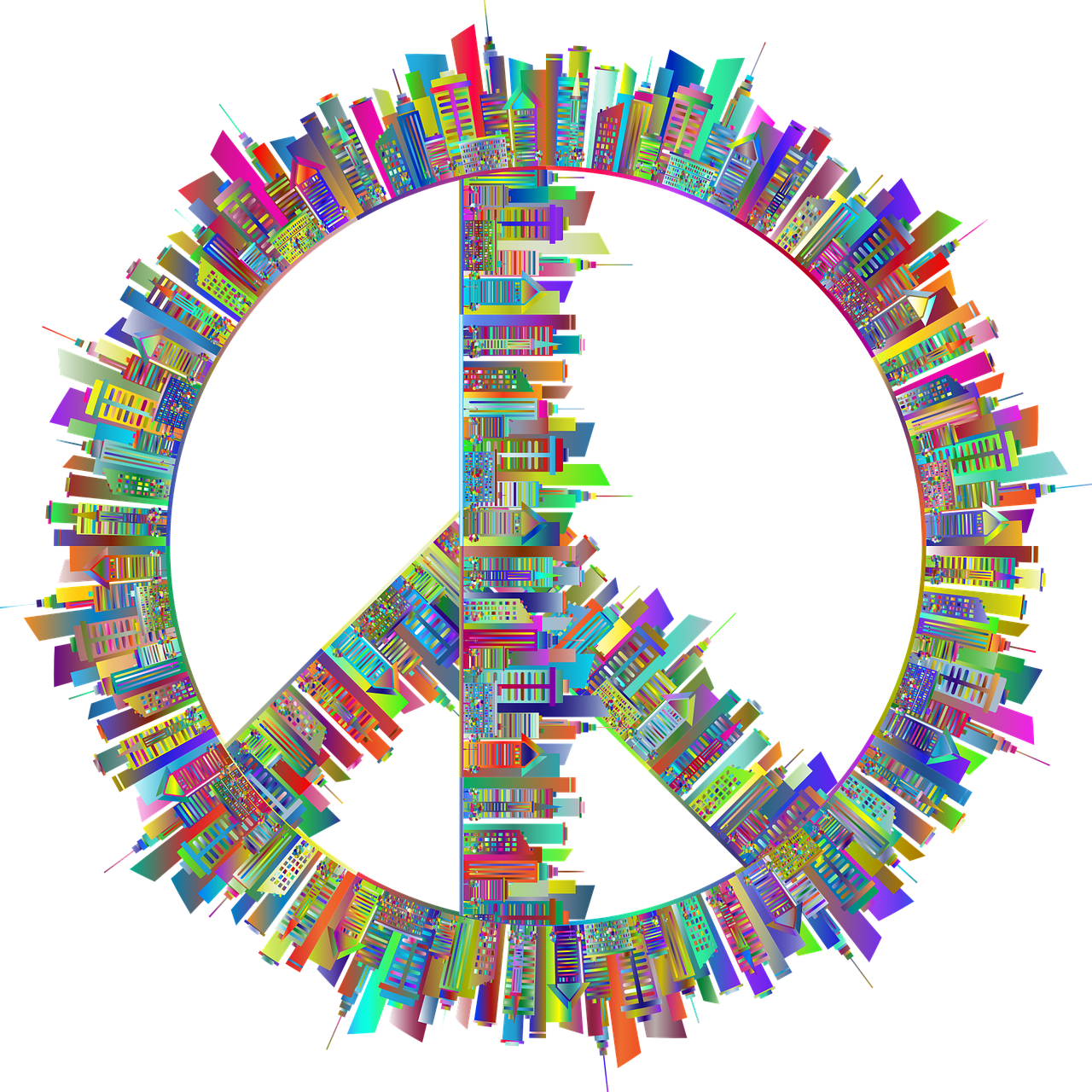 THE ETHICS OF COMMUNICATION
Interpersonal communication is a core element of our actions in the world. The force of words multiplied by technologies such as social media gives communication tremendous power which can do good by contributing to the development and maintenance of social harmony, but which can also cause great harm.
The Network wishes to develop workshops devoted to the ethics of communication for schools and workplaces. By providing opportunities for reflection on interpersonal communication, we wish to address a crucial question which effects the ability of every citizen to contribute to peace and social harmony.
We want to make young people aware of the importance and impact of communication by offering them an opportunity to reflect on the choice of words, their strengths and meaning, the role of participants, the importance of tone of voice, freedom of expression, etc. These questions allow us to approach and better understand the ethical issues of interpersonal communication.
Work occupies an important part of our daily lives, so we must nurture a caring and supportive work environment. Healthy and peaceful communication is undoubtedly one of the elements that can improve the well-being of employees. We want to offer workshops that provide an opportunity for reflection on the importance of communication, different manners of communicating, and implied ethical questions.